Chartrand Associates LLC - Manufacturers Representatives
We are always a phone call, text or email away from the answer you need!
ABOUT THE COMPANY
Who We Are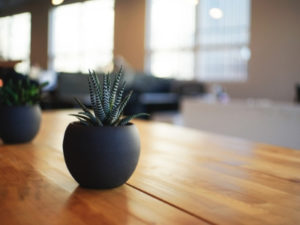 Since 2005 Chartrand Associates LLC, has served as Manufacturers Representative for Access Control, Burglary, Locking & Electric Locking & Connectivity industries. Working directly with Distributors, Installers and Integrators we become an extension of your business by providing the sales, product knowledge, training and customer service.
What We Do
We are Manufacturer's Reps with over 25 years of experience! Chartrand Associates Teams Goal is too have long-term relationships with our Partner's and our Distributors by providing excellent customer service!
How We Do It
We are able to achieve our goals by working with best in class manufacturers whose products work in unison allowing us to provide the complete solution for safety and security projects!
How We Help You
We are available for site consultations, trainings and demos to equip you with the knowledge and information to excel and create more business opportunities.
It's All About You
When it comes to serving our customers, we want you to have the best product for your needs and believe in introducing you to the best product, even if it's not in our personal toolbox.
Our Commitment To You
We are only a phone call, text or email away from the answer you need.

Bob Chartrand started Chartrand Associates LLC, as a Manufacturers Rep company 13 years ago after 6 years as National Sales Manager for RCI's North American and Latin America Division. He started in the industry with 12 years as an Access Control & CCTV installer and then moved on to teachings of Basic Electricity at DHI School in Arizona.
Bob is available for site consultations, trainings and demos.
Ray has been in the door and hardware industry since 2000. Most of his career has been working for manufacturers calling on wholesale, contract hardware, locksmiths and end-users accounts with a focus on mechanical and electronic door hardware.
Ray joined in April 2019 and brings a wealth of knowledge and commitment.
Tim Read has been in the security industry for 26 years. He has a background in distribution, and as regional sales position for a manufacturer.
Tim's dedication to the success of his dealers has led to long lasting friendships. His technical aptitude and understanding the business from a shared perspective of all those involved will help Chartrand Associates immediately, and further add to our growing dealer and distributor base.
Lisa is involved in the day to day operations of Chartrand Associates. Her support to our customers, sales reps, dealers, distributors, integrators and installers keeps them equipped with relevant information, products and resources.
Her background in customer service began in her grandmother's Carvel store from the age of seven until graduating from high school. She went on to work as a one on one personal trainer for many years before joining Chartrand Associates.
She is now here to help you with your security needs.
New York • New Jersey • Delaware • Pennsylvania • Virginia • Washington, DC
CALL US FOR A DEMO 732-212-0644